Formtex® is a two-sided Controlled Permeability Formwork (CPF) liner, with a permeable side that allows water and air to pass through and a filter side with a pore size designed to retain cement particles.
The main function of Formtex® CPF liners is to drain surplus water and air from the surface of freshly placed concrete during compaction. When water is drained, the water/cement (w/c) ratio in the concrete cover is reduced, which considerably improves the strength and durability of the concrete.
This premium quality material not only improves concrete durability, but also extends the lifetime of structures and reduces construction and maintenance costs.
Some of the world's most spectacular bridges, harbours and impressive constructions have been built utilising Formtex®.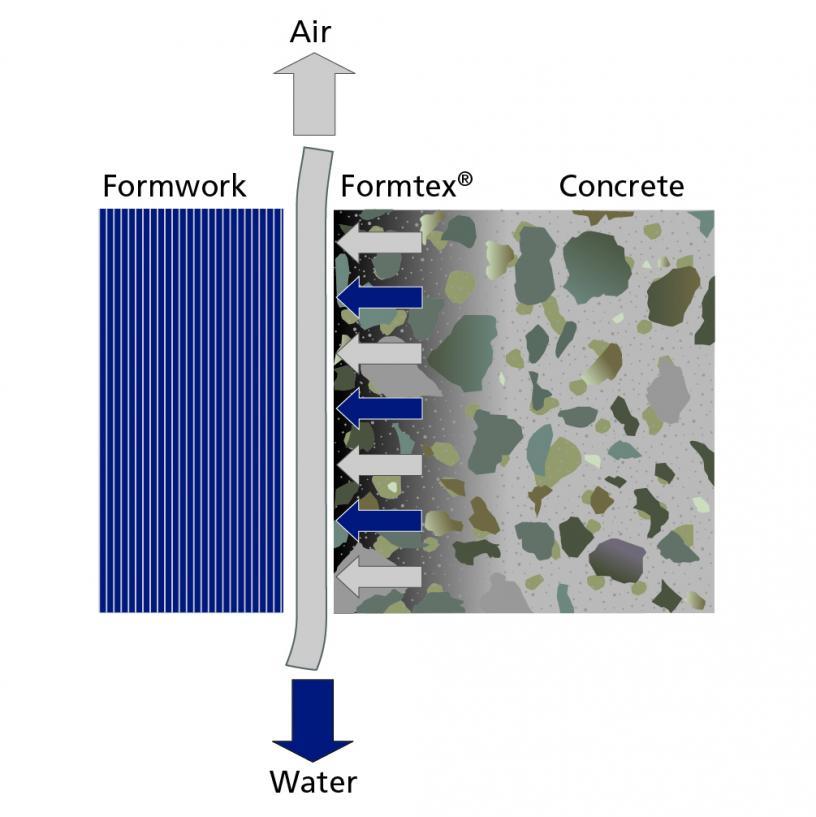 Technical documentation
COMPLETE FORMTEX® DOCUMENTATION
Technical documentation, including certificates, reports, data sheets and installation guides, are available for you to download.
Download documentation
Installation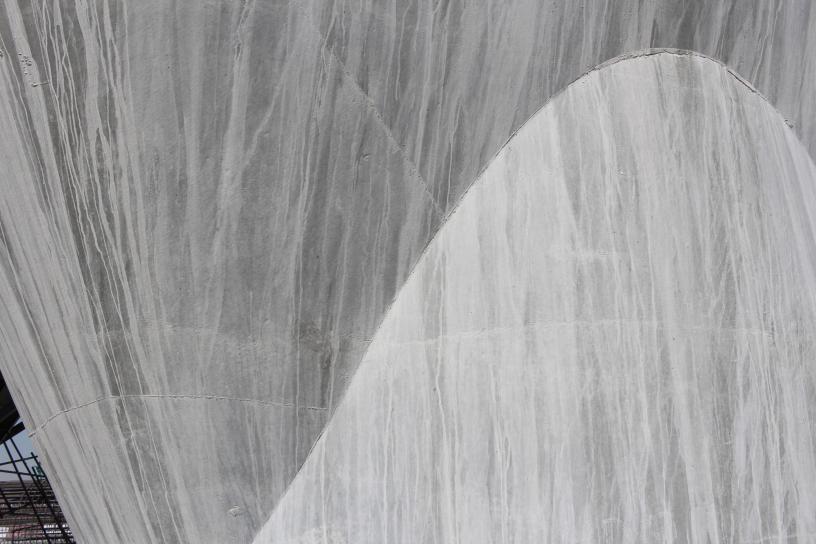 Installation guideline
Formex® is designed for tensioned, glued or self-adhesive mounting to vertical or inclined surfaces. Once Formex® is attached, concrete casting is performed as usual. CPF liners can easily be removed from the concrete during formwork striking.
The tensioning method is used mainly for installing Formtex® on wooden formwork, while the gluing method is recommended for steel formwork.
The self-adhesive backside is covered with a siliconised plastic foil, making it possible to place the Formtex®liner on the form and to remove the foil without tensioning or misplacing the CPF liner, thus preventing folds or poor joints.
Order complete Formtex® documentation
Order free technical documentation, which includes certificates, reports, data sheets and installation guides.
Order Formtex® documentation
Contact
Find Contact Person
Find your local contact person for questions regarding concrete applications by choosing your region or country.
Frequently asked questions
Read the answers to some of the most frequently asked questions about Formtex®.
Read more