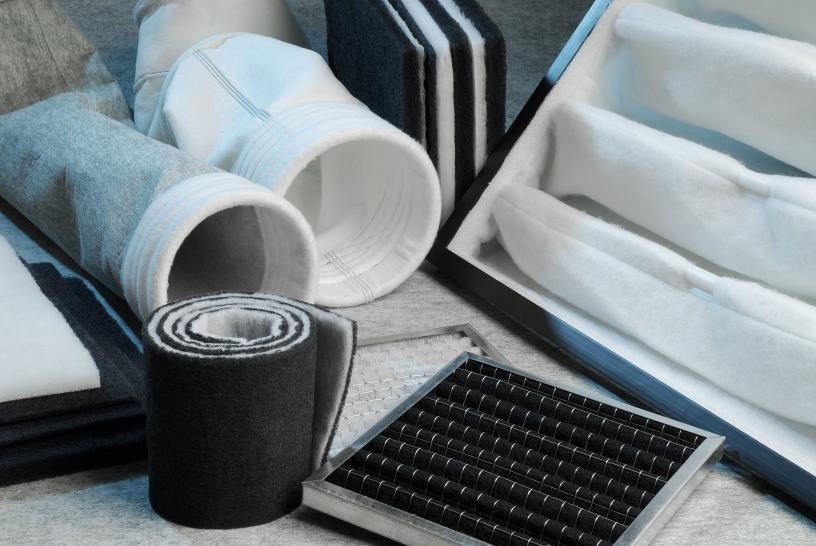 Fibertex - with more than 50 years in the design and manufacture of surface treatments - has set high global standards in developing advanced filtration solutions for a cleaner environment.
Together, with dedicated partners and valuable input from our customers, Fibertex combines quality filter media, with the latest filtration technologies and pristine manufacturing, to ensure the finest solutions in all industries.
Allow the Fibertex team to work closely with you to design a filtration system that suits your exact requirements.
Activated carbon media
High-quality nonwovens, with impregnated activated carbon, are designed to absorb odours, smoke and liquids.
Sorption filter media can be combined with standard filtration media or with a nanofiber layer, to ensure highly-efficient mechanical filtration.
The activated carbon of this durable material is well impregnated to ensure clean handling and further processing of the media into filters.
These filtration media also offer extended service life.
Applications include:
HVAC
Air purifiers
Cabin air
Cooker hoods and fryers
Vacuum cleaners and other appliances
Chemical protection suits
Face masks and respirators
Packaging materials

Filtration industry
Want to learn more?
Through quality filter media, advanced filtration technologies and pristine manufacturing, Fibertex ensures the finest solutions for a cleaner environment.
Fibertex designs and manufactures a wide range of high-performance air and liquid filter media.
Learn more
Contact
Find Contact Person
Find your relevant contact person within the filtration business area.