Fibertex AM-2 is a flexible needlepunch nonwoven paving fabric used in road construction and road repairs, to prevent reflective cracking of the new asphalt. Our material inhibits the propagation of cracking from an old pavement surface being transferred into a new re-sealed surface.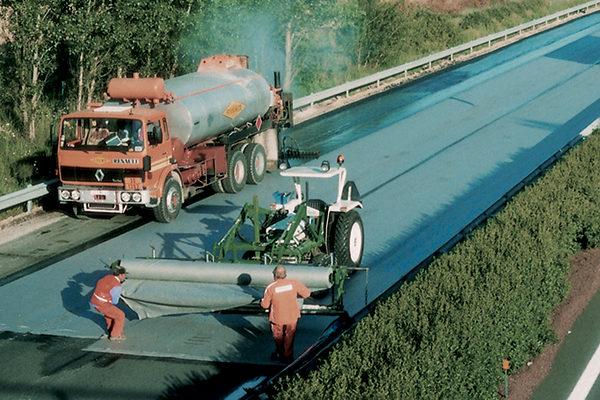 Fibertex AM-2 also protects the bearing course from water intrusion and thereby loss of bearing capacity. Our material creates an impermeable membrane layer, to prevent the ingress of surface water into the road layer works through existing cracks in the pavement.
By using Fibertex AM-2 paving fabric in road maintenance projects, future maintenance cycles are reduced, full road rehabilitation projects are postponed and pavement life is extended, ensuring substantial cost-savings.
Contact
Find Contact Person
Find your local contact person for questions regarding geosynthetic applications by choosing your region or country.