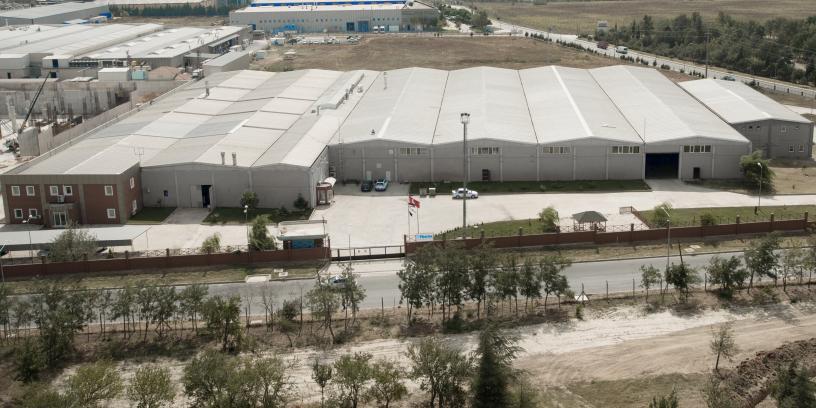 Tekstil Sanayi ve Ihracat A.Ş. - established in 2006, was acquired by Fibertex Nonwovens in November 2015
Main production technology: spunlace
Located in Cerkezkoy close to Istanbul
Key business areas: Industrial and technical wipes
Certified according to ISO 9001 and ISO 14001
Contact details

Fibertex Nonwovens Tekstil
Sanayi ve Ihracat A.Ş.
COSB
Gazi Osman Pasa Mah. 6. Cadde
No: 2/4 59500 Cerkezkoy / Tekirdag
Turkey
Tel. +90 2827254008/09
Fax +90 2827254010
E-mail salestr@fibertex.com
About Fibertex Turkey
Fibertex Nonwovens Tekstil Sanayi ve Ihracat A.Ş was established in 2015. The operation specialises in the manufacture and sales of spunlace nonwoven fabrics, from 30 gsm to 125 gsm.
Technologies
The company operates two state-of-the-art spunlace lines, where nonwoven fabrics are manufactured in a production method, whereby fibres are entangled by high-speed jets of water.
In addition to providing solutions for specific customer requirements, the company also focuses on the development of new and special functional products.
Products
Fibertex Nonwovens Tekstil Sanayi ve Ihracat A.Ş can assist with all your spunlace needs. The company manufactures a wide product range, including wet wipes for the wipes industry, panty liners for hygiene sectors, gauze for medical applications, substrates for the automotive sector, as well as a series of cleaning products used in many applications.
Working with Fibertex Nonwovens
Careers
Our employees are our most important asset. It is through our employees' skills and dedication that we create the basis for the company's continued development.
Learn more