FA Impact 19 is an indoor climate-friendly impact noise fabric that effectively dampen impact noise in multi-storey buildings.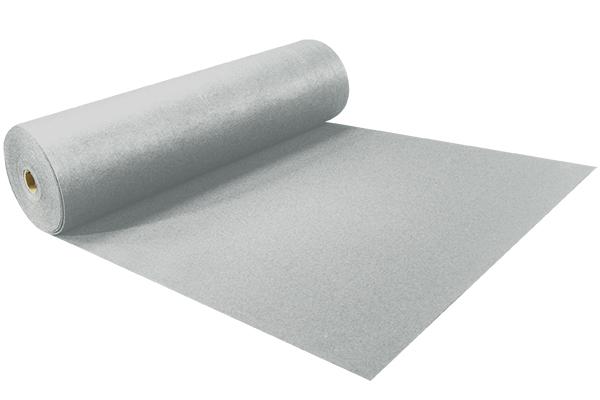 Superior performance
Easy to manage
Simple installation
Elastic
Durable
Low thermal conductivity
Resistant to fungal and bacterial growth
Environmentally friendly
FA Impact 19 provides noise reduction of up to 36 dB on impact noise and retains its efficiency even over a longer period of time. It contains no harmful chemicals. The product is light, and extremely durable. There is therefore no need to be nervous about the product getting damaged during installation or increasing the load on joints.
The impact noise fabric is easy to install between floors and concrete and one person can manage the rolls without help. The product can last for the rest of the building's lifetime once it has been correctly installed.
Product data - FiberAcoustic® Impact 19
Impact noise
reduction
Up to 36 dB
Weighted reduction
19 dB
Thickness
4 mm
Resistance
Chemical / biological
100 %
Porosity
85 %
Water absorption
0
Long-term creeping
< 1 mm
Puncture strength
3,9 kN
Dimensions
1 x 25 m
2 x 50 m
Roll weight
12 kg
50 kg
Contact Fibertex
Find Contact Person
Find your local contact person for questions regarding acoustics applications by choosing your region or country.