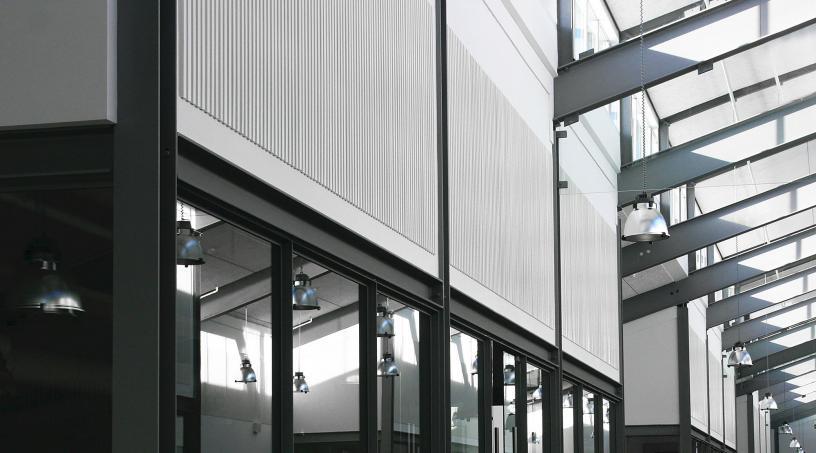 FULL DESIGN FREEDOM
UNIQUE SOUND ABSORPTION
IMPROVED INDOOR CLIMATE
DANISH DESIGN
FiberAcoustic® products for noise-absorbing performance
FiberAcoustic® products consist of top quality, environmentally-friendly materials, with excellent acoustic properties and exceptional sound absorption, for suspended ceilings, wall panels and floors.
These durable nonwoven materials are also suitable for use as efficient noise barriers in construction, as well as in automotive and furniture design. FiberAcoustic® products offer boundless creative opportunities, with no limit to colour selection, design or textures.
Contact
Find Contact Person
Find your local contact person for questions regarding acoustics applications by choosing your region or country.

Why do we need sound absorption?
Noise is annoying. Acoustic performance products improve comfort by reducing noise exposure.
Learn more

Why choose FiberAcoustic®?
FiberAcoustic® is highly effective in noise absorbance, also improving comfort and enhancing aesthetics.
Learn more