Hampers the horizontal invasion of unwanted roots and plants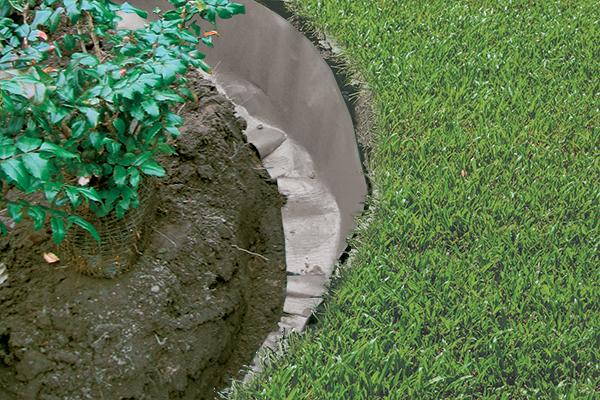 Protects and reduces the damages on walkways, terraces, garden ponds and sewerage systems caused by roots growing wild
Enables you to limit the growth of certain fast-spreading plants in areas outlined by RootSeal Premium
Helps the roots to grow downwards instead of along the ground surface
100% guarantee of no root penetration through the RootSeal Premium
If you do not want roots to grow horizontally and cause damage to your pavement, garden pond or sewerage system, you install Fibertex RootSeal Premium that blocks out unwanted roots or plants.
Fibertex RootSeal Premium is easily installed vertically along the edge of the hole.
Proven high-performance
Tested on bamboo and lupin in accordance with the "method for determining the resistance to roots" (DIN CEN/TS 14416, 01 2006), with no penetration after six weeks.
Installation

Contact
Find Contact Person
Find a relevant contact person from the home and garden business area by choosing your region or country.