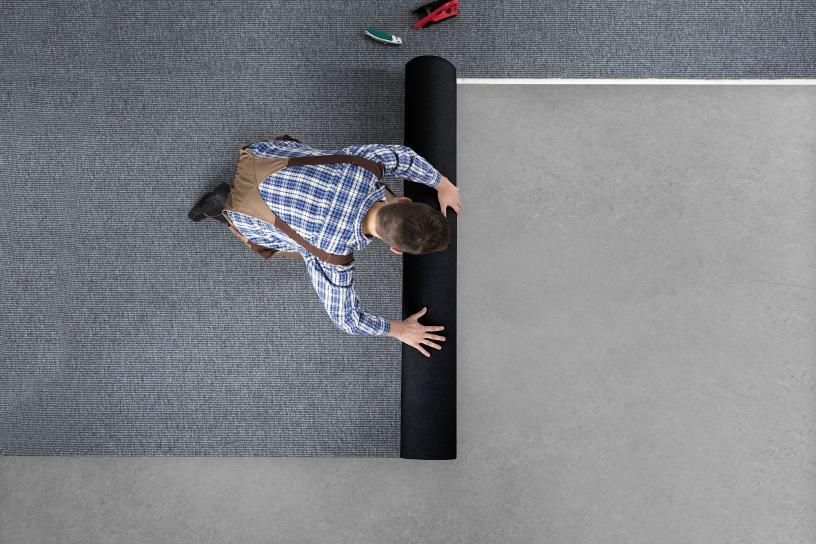 Our highly-customised flooring products are developed by working closely with our customers to meet exact requirements and to ensure a perfect fit with their production facilities.
We combine advanced technologies and quality materials – with high dimensional stability and excellent sustainability – to make sure you keep abreast with changing market trends for walking comfort.
Product examples of secondary backings for carpets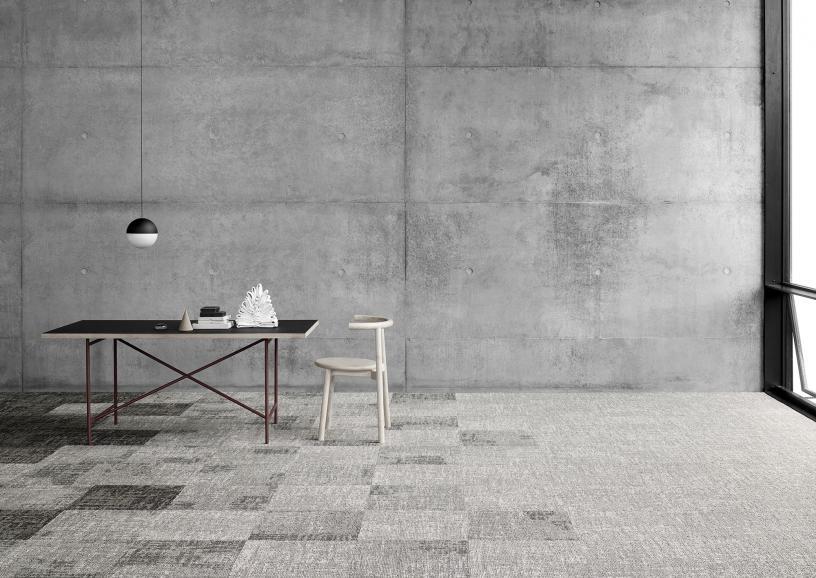 Comfortback®
Our advanced modular carpet system – Comfortback® – is known globally, as one of the most innovative designs in the carpet industry. This patented environmentally-friendly TWO-in-ONE® system, which is a secondary backing for modular carpets, features high dimensional stability, excellent sustainability and enhanced walking comfort
Comfortback® enables the manufacture of broadloom and tiles in the same production process, giving architects and designers the freedom to create exceptional textile floor coverings. The system is designed so that backing techniques – including traditional latex, hot-melt extrusion and powder scattering processes – can be applied:
This lightweight material ensures easy handling and quick installation and for added convenience, a non-permanent adhesive allows uplift and replacement as required.
Flexback®
This resilient foam-replacement is odour-free and moisture-proof, with advanced features for walking comfort and sound absorption.
Matchback®
Choose the perfect backing material in any colour, to match the front of exclusive broadloom carpets.
Flooring
Want to learn more?
Fibertex nonwovens are used in various applications in flooring, to enhance walking comfort and improve acoustics.
Environmentally-friendly materials are used as backings for carpets, carpet tiles and PVC floor coverings. Underlay materials are installed beneath flooring products for improved walking comfort, insulation and noise reduction. We also supply materials to protect floors, carpets and furniture, during painting or renovations.
Our products are developed by working closely with our customers to meet exact requirements.
Learn more
Contact
Find Contact Person
Find your relevant contact person within the flooring business area.