Automotive air media
Fibertex synthetic nonwovens and nanofiber treated products are available for cabin air and air engine intake filter media.
Filtration efficiencies range from Iso Coarse / MERV 10 with standard polyester nonwoven, up to E11 / MERV 17 with nanofiber treatment.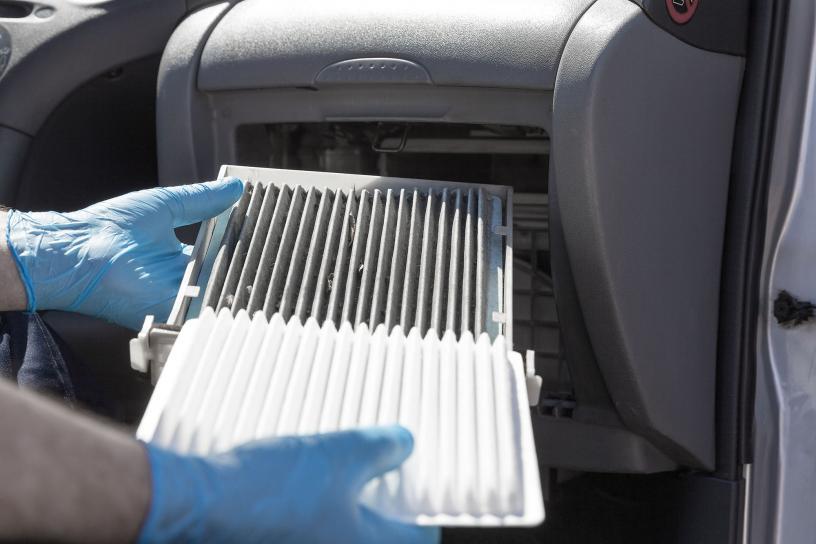 Fibertex nanofiber treatment in-depth loading filters offer exceptional filtration efficiency, with low pressure drop, without any electret charge. Pure mechanical filtration ensures no efficiency loss during the lifetime of the filter, which normally results from electrical discharge caused by pollution and humidity.
Fibertex depth filtration media – which extends service-life of the filter – have a gradient structure, comprising an initial pre-filter layer, a dust holding layer and the final nanofiber layer. Media are available in various thicknesses, depending on end-use requirements.
AUTOMOTIVE AIR MEDIA
Media type
Filter application
Weight
Thickness
Efficiency rating Standard
EN779-2012
ISO5011
Ashrae 52.2.
100 % Polyester
Engine Air Intake passanger cars
300 gsm
2.5 mm
M6-F7
99.5 %
MERV11-13
100 % Polyester
Engine Air Intake Heavy Duty
130 gsm
0.3 mm
F7
MERV13
100 % Polyester
Cabin Air
100 gsm
0.3 mm
M6
ISO11555
MERV11-13
Polyester / Polypropylene
Cabin Air
130 gsm
0.7 mm
F9-E11
ISO11555
MERV13-17
Treatments:
Possible treatment options of
- Cabin Air application are: Hydrophopic/Oleophopic or Antimicrobial
- Engine Air Intake Heavy Duty application are: Hydrophopic/Oleophopic