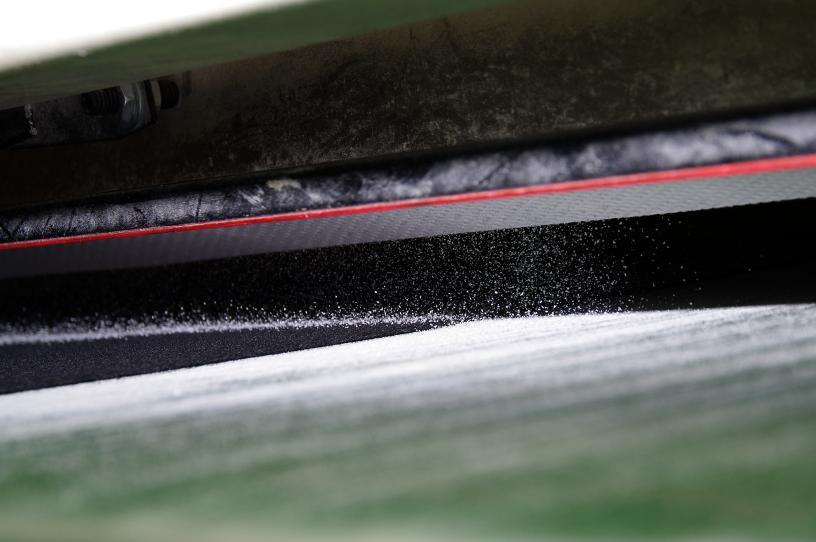 Coating
For the lamination of nonwovens onto other substrate, Fibertex nonwovens can be supplied with an adhesive coating. The adhesive coating is used at the customer in their processing of the nonwoven fabric. Depending on requirements the coating consists of a thermoplastic resin, a thermo-durable crosslinking resin or it exhibits self-adhesive characteristics which do not require a reheating to stick to other materials.
The thermo-adhesive coatings is applied as a powder and melted onto the fabric whereas the self-adhesive coating is protected with an easy release foil which must be removed prior to use. A wide range of different powders is available to meet specific laminating requirements.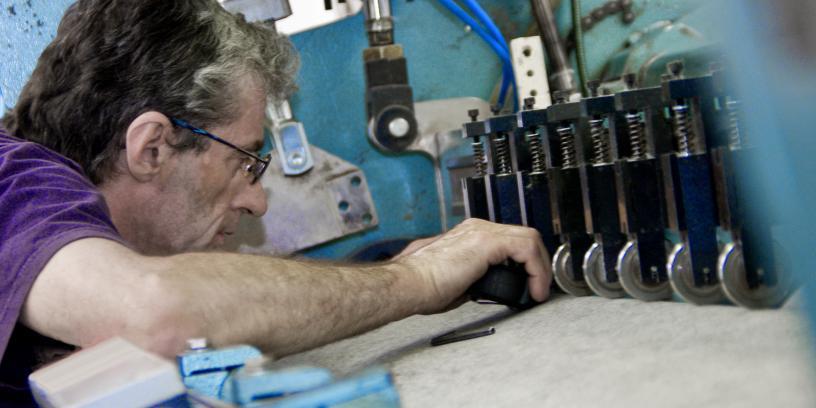 Converting
High flexibility is a key word. We offer nonwovens for customised solutions in individual roll widths and rectangular sheets.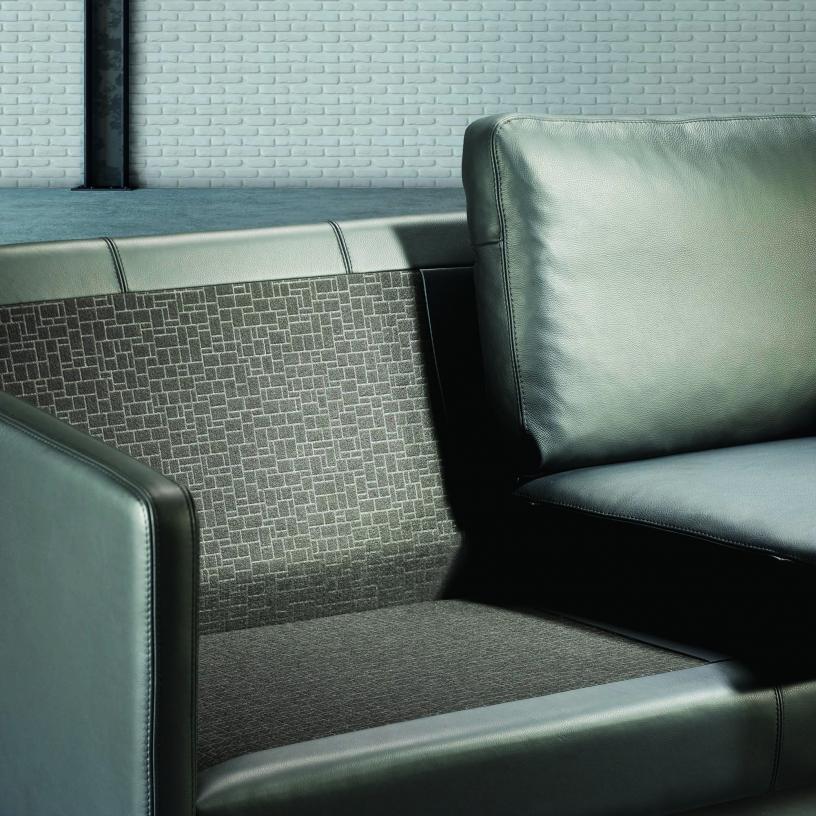 Embossing
When choosing our exclusive embossed pattern the furniture and mattress top covers get an extra finish.

We are pleased to match your requirements and finding the best solutions.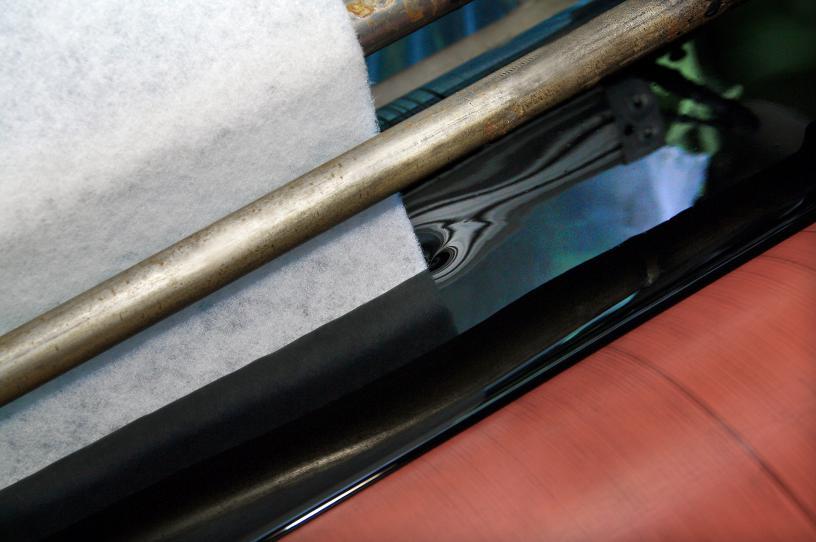 Impregnation
For safety or durability reasons special end characteristics are required for the end-use of many nonwovens. Typical characteristics that we can provide are:
Water and oil repellent surface properties that protect the fabric from dirt and pollution throughout the lifetime of the material.
Molecular level plasma coating that offers permanent properties in hydrophobicity, oleophobicity or super hydrophilicity, as required in end-products.
Flame retardant properties that protect the material from ignition if exposed to an open flame or hot sources during end-use.
Drape and stiffness to accommodate special end-use requirements or processing issues.
Chemical resistance to increase the durability of our material in special end-use applications.
And many, many more on request
The level and durability of all treatments are developed according to customer end requirements. Our efficient application methods provide the optimal uniformity, high quality and reliability of final products.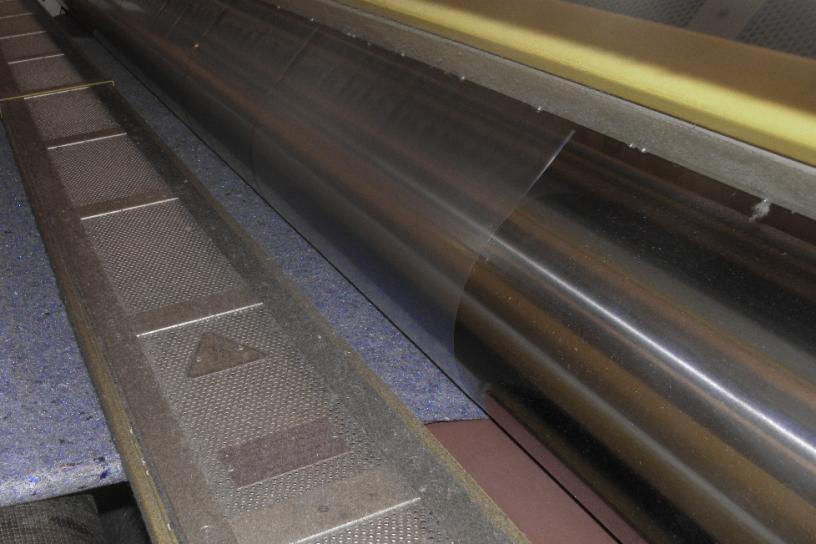 Lamination
Technology to laminate various materials to nonwovens or to combine different nonwovens and foils.

We are able to use various thermoplastic glues such as LDPE, HDPE, Co-PET, EVA and phenolic systems, plus different scrims and films to produce advanced composites.

Application weights range from 5 to 200 gsm.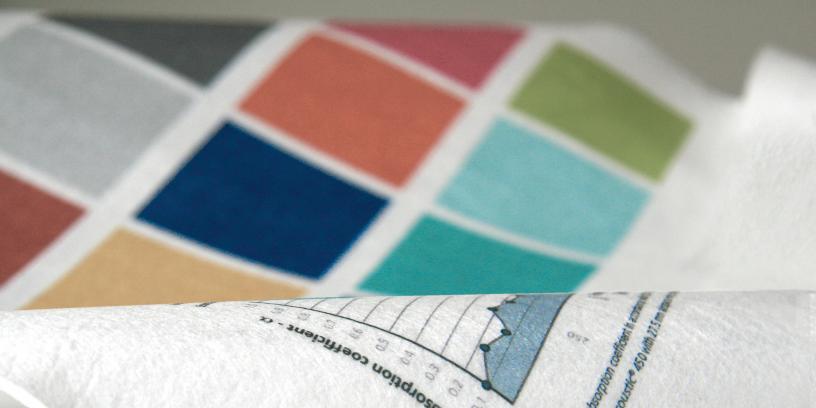 Printing
To identify materials or to meet special customer request, product names or logos can be applied onto the nonwoven roll goods by printing.

For decorative purpose we can advise about suitable processes and possible partners for cooperation.
CONTACT

Lancelot Austin Woolley
Business Development, Strategic projects & Group R&D Director
Fibertex Denmark